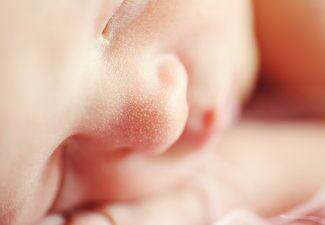 There's a strong reason why hefty verdicts and settlements – sometimes in the multi-million dollar range – for family's of children with special needs are so high: those funds will be necessary in providing future care for those children.
A recent study by researchers at the University of Southern California, which was published in Pediatrics, showed just how costly in-home medical care can be.
The Study at a Glance
Using data that was collected as part of the National Survey of Children with Special Health Care Needs Overall, the USC researchers found that that there is an estimated 5.6 million children in the U.S. requiring special healthcare needs. On average, that level of care translates into 5 hours of specialized in-home medical care each week.
The USC study found that professional caregivers can cost families about $6,400 a year per child – that's without compensation. Unskilled healthcare costs average $2,100 annually per child.
"Children with chronic health conditions require a significant amount of care, and hiring a home health aide can be prohibitively expensive for a family," said lead author John Romley, an economist at the USC Leonard D. Schaeffer Center for Health Policy and Economics. "To maintain their child's care, families often incur financial and emotional stress from reduced earnings."
Conditions Requiring Most Hours of In-Home Care
The study broke down the top condition requiring the most amount of in-home care per week. In order, they are:
Cerebral palsy (14.4 hours)
Muscular dystrophy (13.8 hours)
Cystic fibrosis (12.9 hours)
Traumatic brain injury (11.9 hours)
Intellectual disability (11.2 hours)
Epilepsy or seizure (10.2 hours)
Costs Related Specifically to Cerebral Palsy
As we shared in a previous entry, cerebral palsy is one our areas of specialty here at The Fitzgerald Law Firm.
Using data from the Centers for Disease Control and Prevention's Morbidity and Mortality Weekly Report publication, the average lifetime costs for persons with cerebral palsy is $921,000.
Indirect costs: $742,326 (80.6%) – automobile modifications, special medical equipment, special clothing, day care, etc.
Direct medical costs: $93,942 (10.2%) – regular doctor appointments, therapy, medication, lab & imaging tests, surgery, medications, etc.
Direct non-medical costs: $84,732 (9.2%) – loss of earning potential
Of course, these expenses do not include emergency room visits, out-of-pocket expenditures and lost wages by family members who are required to stay at home to provide care.
If Your Child Requires In-Home Care Because of Birth Injury or Medical Malpractice, Call The Fitzgerald Law Firm
If you're required to provide in-home medical care for your child for a condition stemming from birth injury or medical malpractice, you may be entitled to compensation.
For a free consultation, call us at The Fitzgerald Law Firm; our number is 800-323-9900.