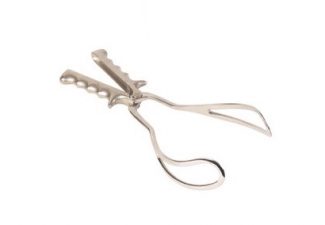 In a case that captured the attention of the nation and beyond, a mother in Texas has been awarded $10.3 million because of a botched delivery that left her 5-day-old daughter Olivia dead from severe brain injury.
Throughout the intense media coverage, the public quickly dubbed the girl "Baby Olivia."
The Case at a Glance
According to court documents, Olivia's heart rate increased dramatically before delivery in 2013 because the attending nurses and doctor broke normal protocol by continuing to use Pitocin – an amino acid-based hormone used to induce or continue labor pains.
When it became difficult for Olivia to actually be delivered because she was facing the wrong way, the doctor chose to forcibly deliver her vaginally with the use of forceps before eventually ordering a C-section.
In graphic detail, jurors were told how the mother heard a popping noise – "like pottery cracking – as her daughter's skull was being crushed by the forceps.
The mother recalled that in spite of her small 4'11" 95lb. frame, she pleaded with her doctors to deliver Olivia by C-section.
The doctors, however, warned against it because she would be left with a scar.
When she was eventually delivered, Olivia's skin was purple and she was unable to breathe.
She remained on life support for five days before passing.
Not the Mother's Only Loss
Just over a year after the death of Baby Olivia, her father – the fiancé of her mother – took his own life by suicide.
How The Money Award Was Broken Down
In delivering the decision, the jury awarded the mother
$6 million for loss of companionship
$4.1 million for mental anguish
$100,000 for physical pain
$575 for Baby Olivia's funeral expenses
The Fitzgerald Law Firm: Fighting for the Rights of Medical Malpractice Victims
The case described above is heartbreaking and tragic. While we know that the money cannot replace Baby Olivia and her father, we do hope that the mother will at the very least be able to move on with her life with as little discomfort as possible.
If you or someone you has experienced medical malpractice, we urge you to seek the counsel of a skilled attorney. While accidents in the Emergency Room and doctor's office are bound to happen from time to time, victims of such negligence should be able to be properly compensated.
During our more than 40 years of experience in representing hundreds of medical malpractice cases, we've secured well over $1 billion for our clients.
Call The Fitzgerald Law Firm for a free consultation at 800-323-9900.