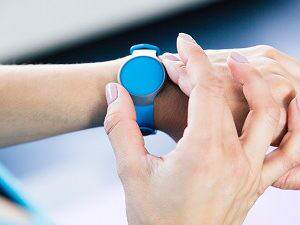 According to a survey from the U.S. Centers for Disease Control and Prevention, about a quarter of a million children with autism wander off each year. Another survey spearheaded by a pediatrics director with Cohen Children's Medical Center in New York says electronic tracking devices may go a long way in calming fears of worried parents.
We'll talk about what's going on in this issue.
The Study at a Glance
A recent article in the Chicago Tribune spotlighted research from Dr. Andrew Adesman, lead researcher for the study and chief of development & behavioral pediatrics at Cohen Children's Medical Center.
Adesman surveyed more than 1,300 parents of children with autism about the severity of their child's condition, whether or not the child had wandered off and steps taken by the adults to curb the behavior.
87% of the parents said that before using a tracking device, they were very concerned about their child being around others. Since using a tracking device, that number dropped to 60%.
Why Is This Important?
Parents of children with autism by and large often deal with lots of stress from worrying if their child will wander off.
Thomas Frazier of Autism Speaks said, "I'm not the slightest bit surprised by this research, but I'm really glad it was done. In recent years, there has been an increased appreciation of how common it is for children with autism spectrum disorders to wander."
He went on to say that many children with autism have no sense of boundaries, but with a tracker, they can be identified and brought back.
About the stat from the CDC of about a quarter of a million autistic children wandering off each year, Frazier said, "Sometimes the wandering episodes are benign, while sometimes they have tragic endings, such as drowning or other forms of injury."
Unsure Why Your Child Was Diagnosed With Autism? Call The Fitzgerald Law Firm
If your child has been diagnosed with an autism spectrum disorder or you suspect your child has an autism spectrum disorder, contact The Fitzgerald Law Firm.
The first consultation is always free and our number is 800-323-9900.