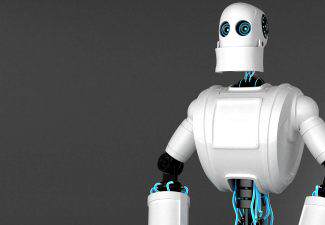 A human-like robot now used by about 285 schools across the nation is helping children with autism who struggle with social skills. His name is Milo, and we'll tell you all about him in this issue.
What Milo Does
While it took 3 years for his developers to create him, Milo helps children with autism to improve their own communication with teachers, friends and family members.
Milo is utilized in individualized therapy sessions rather than in full classrooms so that his interactions can be can be customized for the functioning level of each child. Teachers control Milo's programs on an iPad, and his consistent speech patterns and repetitions of certain behaviors are crucial for reaching children with autism.
Is Milo Effective?
One school in South Carolina conducted a follow-up case study for Milo's effectiveness and found that 8 of 17 students who used the robot showed improvement in several autistic-specific testing areas.
A teacher with the school confirmed the robot has helped some students to recognize, identify and convey their emotions and has taught them certain methods that can be used to calm down during stressful situations.
Specifically, Milo explains emotions to the students in a literal way. For example, about happiness, Milo says, "When you're happy, the sides of your mouth go up and your eyebrows will raise."
The teacher confirmed that Milo being a robot is actually beneficial for positive results. "The best way to think about Milo is as a bridge between our world and theirs. They're sometimes so entranced in technology, but Milo draws their attention to him."
Unsure Why Your Child Was Diagnosed With Autism? Call The Fitzgerald Law Firm
Continuing research is needed not only in the origins and causes of autism but also in ways to help children with the condition.
If your child has been diagnosed with an autism spectrum disorder or you suspect your child has an autism spectrum disorder, contact The Fitzgerald Law Firm.
The first consultation is always free and our number is 800-323-9900.