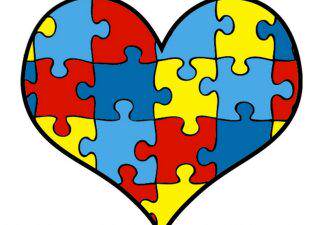 A product being touted as a cure for autism is actually extremely dangerous. The product goes by a host of names, including Miracle Mineral Solution, Master Mineral Solution or merely MMS. A host of law enforcement officers, doctors and former customers are aggressively trying to warn others about the product. We'll talk about it here.
Miracle Mineral Solution at a Glance
MMS is heralded by its makers as a cure for a host of conditions, including autism, cancer and most infectious diseases. It is taken either orally or as an enema.
Although the makers claim that MMS was discovered "in the jungles of South America," the U.S. government tells ABC News that it's nothing more than a form of industrial bleach.
"They might as well be drinking Clorox. You wouldn't drink Clorox so there's no reason you should drink MMS," said Ben Mizer of the U.S. Department of Justice.
FDA Issued Warning For MMS
As early as 2010, the U.S. Food & Drug Administration caught wind of the dangers of MMS, and issued a warning to consumers.
In their warning, the FDA says "Consumers who have MMS should stop using it immediately and throw it away."
MMS has already been banned in Canada.
Don't Fall For Aggressive Marketing Hype of MMS
MMS is sold and distributed on Internet sites and online auctions by independent distributors. The labeling may differ from distributor to distributor but the MMS name and product itself are identical.
Creator of MMS Actually Comes Clean
Jim Humble is founder and archbishop of Genesis II Church of Health and Healing, the main organization that touts the benefits of MMS. After fleeing to Mexico, Humble was confronted by reporters with ABC News.
"For lack of a better way to express things at the time – or because others put words in my mouth – in the past I have stated that MMS cures most of all diseases. Today, I say that MMS cures nothing," he told ABC.
Call The Fitzgerald Law Firm If Your Child Was Diagnosed With Autism
We want to be very clear: no one has discovered a cause or cure for autism. While not all "miracle cures" may be dangerous or unhealthy, MMS certainly is.
If your child was diagnosed with autism you're not sure why, we want to talk with you about your options. If we find that medical malpractice or environmental toxins led to the condition, we'll aggressively seek compensation for your child.
For a free consultation, call us here at The Fitzgerald Law Firm. Our number is 800-323-9900.