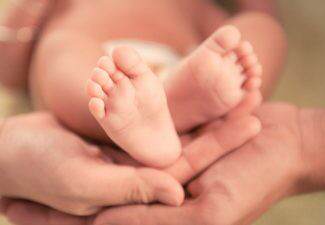 A $3 million verdict against Johnson & Johnson for severe birth injuries that resulted from the mother taking Topamax has been upheld by a Pennsylvania appeals court.
While Topamax is normally prescribed to ease migraine headaches and seizures in adults, research has shown a nearly 4% chance of oral birth defects in children after being exposed to the medicine during the first trimester.
Baby Born with Cleft Palate and Lip
The baby at the center of the case was born with a bilateral cleft palate and lip – a condition that has the potential to dramatically change facial structure and form. Essentially an opening in the lip or roof of the mouth, the cleft palate is the result of the tissues that makes up the lip does not completely join before birth.
Since the child's birth, she has undergone more than 14 procedures to treat her condition. She's also experienced speech problems and hearing loss and has been subject to bullying from her peers over her appearance and speech issues.
The Case at a Glance
In their ruling, the Pennsylvania court decided that Johnson & Johnson – specifically, their Janssen Pharmaceuticals, Inc. division – did not make significant efforts to warn doctors about risks associated with Topamax.
While the original verdict was delivered in 2014, Janssen and Johnson & Johnson appealed the decision, arguing that they should not be held liable because they were unable to change the prescription warning level of Topamax without permission from the FDA.
The three-judge appeal panel, however, ruled that the company still had a duty to alert doctors, and that labeling issues were an entirely different matter.
Has Your Child Suffered from Birth Injury? Call The Fitzgerald Law Firm Now!
We've been successfully handling birth injury cases for well over 40 years. Over the course of that time, we've been able to help families of children with birth injuries receive proper compensation.
If your child has experienced a birth injury – including autism, seizures, learning disabilities, cerebral palsy, and more – we urge you to reach us here at The Fitzgerald Law Firm for a free consultation. Our number is 800-323-9900.