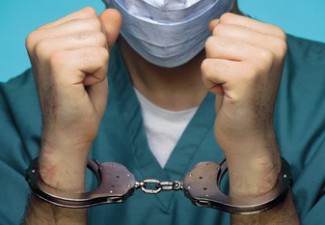 According to recent reports, the New York State Assembly has passed legislation that extends the amount of time victims of medical malpractice have to file claims. Currently, the statute of limitations for a medical malpractice case is two-and-a-half years after the act, improper treatment or omission. Now, the time limit has been extended to 10 years after the alleged malpractice has occurred or been discovered.
According to the legislation, the statute of limitations would start when the patient discovers, or should have discovered, the injury that was caused by malpractice. According to Democratic Assembly Speaker Carl Heastie, this amendment will help victims. Sometimes, malpractice victims have no symptoms or are unaware of the injury until the claim period has expired. This leaves them with damages for which they cannot seek compensationw
What Falls Under Medical Malpractice?
When someone has been injured due to medical malpractice, the law allows the victim to seek compensation for injuries and damages within a specified timeframe. Medical malpractice cases can be caused by:
Improper treatment
Medication errors
Birth injury
Failure to diagnose
Anesthesia errors
Failure to obtain proper legal consent for medical procedures
Misdiagnosis
Surgical errors
Failure to inform patient of risks of procedures
The Fitzgerald Law Firm in New York is a highly successful medical malpractice law firm whose attorneys are completely focused on protecting the rights of clients who have the misfortune of suffering a medical malpractice injury. We have been helping the victims of medical malpractice for over 40 years, and we have had the experience of successfully representing hundreds of cases. Our skilled personal injury attorneys are extremely knowledgeable in medical malpractice law. We will make full use of our skills and resources to pursue the positive outcome you deserve.
I Have Suffered a Medical Malpractice Injury. What Do I Do?
Being injured by a negligent medical provider can be devastating. Rather than focusing on the stress of the case, focus on your own recovery. The team at the Fitzgerald Law Firm can take care of your medical malpractice case for you. If you or a loved one has been injured due to medical malpractice, hospital negligence or other improper care, contact the medical malpractice attorneys at The Fitzgerald Law Firm today. Our team will fight tirelessly to protect your rights while also aggressively pursuing the compensation you deserve for your injuries.