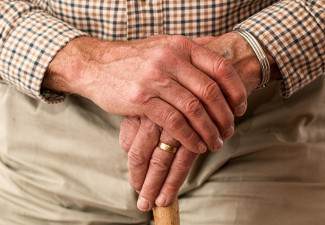 The fact that more than 500,000 Americans over the age of 60 are abused or neglected annually is a sickening and disturbing fact courtesy of the US Centers for Disease Control and Prevention. Even worse – if that's possible – is the fact that many of these seniors are abused in nursing homes, where they are surrounded by professionals hired to support and protect rather than neglect and hit.
The watchdog group Nursing Home Report Cards ranked New York near the bottom of all states (45th) in terms of nursing home care.  Brian Lee, the group's director, said: "Inadequate staffing levels continue to fuel widespread neglect and abuse in New York."
Regardless of the reasons, abuse in nursing homes is simply unacceptable.
Warning Signs of Abuse
While it's rare that you'll actually be told that abuse is occurring, there are a few telltale signs that will clue you in. These include:
Emotional withdrawal
Bedsores, bleeding, unexplained bruising or physical discomfort
Silence when caretakers are nearby
Changes in the patient's will and power of attorney
Changes in behavior, and
Sudden weight loss
How To Minimize Chances of Nursing Home Abuse
Making yourself known to the nursing home staff puts them on notice that you will be involved in the care of your loved one. Be sure to follow-up on any requests you make of the staff, even if you're simply wanting to monitor the effectiveness of a new medication.
What To Do If you Suspect Nursing Home Abuse
Priority number one is stopping the abuse. To do that here in New York, call 888-201-4563; this is a dedicated hotline to report suspicions of abuse.
While it will be tempting to contact nursing home administrators at this stage, be aware that their priority is their business; not your loved one. As such, they may offer quick compensation and request you sign documents releasing them of responsibility. Don't do this!
Instead, contact a lawyer who knows the ins and outs of elderly abuse laws in New York. This positions you and your loved one for the best possible outcome as an experienced lawyer will most likely have access to a host of expert witnesses – doctors, nutritionists, and therapists – who can offer their input on your loved one's situation.
There are tools and solutions at your disposal if a loved one of yours is being abused in a nursing home. Contact the New York nursing home abuse lawyers at The Fitzgerald Law Firm for more information.