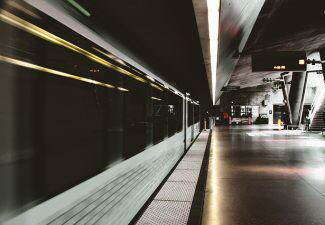 Over 100 passengers of a Long Island Rail Road train were injured Wednesday when it crashed into a bumper during morning rush hour.
How did it happen?
According to authorities, the train from Far Rockaway overshot its stopping zone and crashed into the bumper, which is in place to stop a train in an emergency. Wheels from the first car and one other axle derailed.
Investigators from the National Transportation Safety Board were dispatched to the scene.
How serious were the injuries?
Thankfully, none of the reported injuries are considered life-threatening and victims were transported to Brooklyn, Methodist, and Kings County hospitals.
While one passenger suffered a broken leg, passenger Rebecca Bazzey reported that she was "thrown" by the sudden jolt and suffered a head injury.
Another passenger said, "…it was total chaos, there was smoke on the train, and we were sitting there in shock."
Are personal injury claims possible?
Yes, they are, if it can be established that the conductor or another party was negligent in the operation or upkeep of the train.
Wednesday's crash comes on the heels of the September tragedy in which a New Jersey Transit train crashed into Hoboken Terminal – killing one woman standing on the platform and injuring 114 passengers on the train.
In that incident, National Transportation Safety Board investigators found a host of safety violations, including:
The train traveling at twice the speed limit just before the crash
Train operators using personal cell phones while on duty
Train crews failing to properly test brakes or blow horns at crossings
Quite a few passengers from the Hoboken incident have filed personal injury lawsuits.
If You or a Love One is Injured in a Train Accident, Call The Fitzgerald Law Firm
Partnering with a personal injury lawyer skilled in the handling of such accidents is key to you being more likely to receiving the compensation you need to get better.
For a free consultation, call us here at The Fitzgerald Law Firm; our number is 800-323-9900.