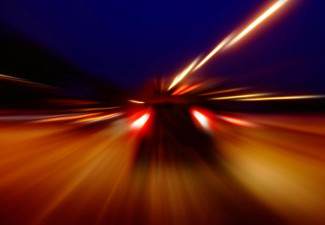 Recent reports show that a young woman is dead following a drag racing crash. The victim, Alize Jorge, 19, was a passenger in a 2004 Mitsubishi Eclipse that crashed. The vehicle was driven by Hasim Smith, 22, who ran a red light and hit a traffic light pole in an effort to avoid another vehicle.
According to the victim's father, Alvaro Jorge, 63, "She was getting a ride…She didn't anticipate that these boys were going to be horsing around and drag racing at 10:30 at night…The kid lost control of the vehicle…They hit a pole pretty violently. My daughter ended up on the trunk of the vehicle from the impact."
After the wreck, which left both Jorge and another unidentified female passenger in critical condition, Smith took off. Police later found and arrested him, charging him with leaving the scene of an accident causing death. Investigators determined that Smith was speeding and has been arrested twice before for leaving the scene of an accident.
Repeat Offenders and Personal Injury
When you are hit by a negligent driver and receive serious injuries, you may be able to recover damages by filing a personal injury suit. To win such a lawsuit, you must prove that the at-fault driver was acting in a negligent manner that caused the accident and your resulting injuries. If the negligent driver is a repeat offender, it may make your job easier. However, personal injury cases are often complicated and rarely straightforward. To ensure you have the best chance at winning your case, contact a skilled personal injury attorney like those at the Fitzgerald Law Firm in New York. We have extensive experience helping the victims of negligent drivers seek compensation for their injuries.
Those who have been injured in a crash often face high medical bills, the inability to work so that they can generate income, and extensive pain and suffering. Since the accident was not your fault, you deserve compensation from the person who was at fault. However, the at-fault driver and his or her insurance company may build a defense and are not likely to willingly offer payment. Because of this, the law allows the victim to take the individual to court when he or she refuses to settle.
Whether you are at the negotiating table or going to court, you need a skilled and experienced personal injury attorney by your side. The team at the Fitzgerald Law Firm are here to support you and aggressively represent your interests at the negotiating table or in court.