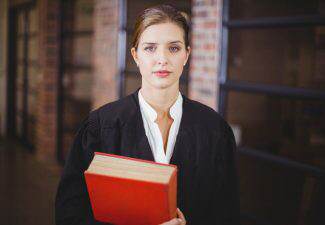 When a person dies as a result of another person's negligence or misconduct, the members of the victim's family can file a lawsuit for wrongful death.
In the United States, every state has 'wrongful death statute', which defines the procedures for wrongful death actions.    
The awards or compensation from these lawsuits can be received by parties mentioned in the deceased person's will.
The Elements of a Wrongful Death Lawsuit
Here are some elements of a wrongful death cause of action:
Death of a human being caused by another person's negligence or willful intent
Family members who are indirectly suffering from both emotional and financial loss
A personal representative for dealing with affairs of the deceased person's estate
Also, let's take a look at some other instances in which wrongful death can occur:
Medical malpractice
Motor accident
Criminal activity
Exposure to hazardous workplace conditions
Here are some other relevant aspects:
Determining Financial Losses
When figuring out pecuniary losses, factors such as age, earning capability, intelligence, etc. are taken into account. The calculation might seem simple but it becomes a complicated inquiry at the time.
Using Expert Testimony
To strengthen their case, plaintiffs might acquire services of experts such as economists to determine the financial value that the decedent's family should be getting. This can prove to be quite helpful for the jury.
Adjustments in Jury's Awards
In a wrongful action lawsuit, the jury determines the extent of damages, factoring in the financial losses incurred along with other emotional factors.
However here, the jury's word is not final. The court might decide to increase or decrease the size of the award for a variety of reasons. For instance, if the deceased person had bad spending habits and squandered money, the court might decide to decrease the amount of compensation.
Survival Actions in Case of Personal Injuries
In addition to getting compensation for wrongful death, the family members can also file for recovering personal injury damages to the deceased person.
This is called 'survival action'. The personal representative can help file for survival action. This can be largely beneficial for the members of the deceased person's family.
Statute of Limitation
There is statute of limitation for filing a wrongful death claim. Generally, the people concerned have to file for the lawsuit within two years of the victim's death.
The Fitzgerald Law Firm, is New York city medical malpractice law firm , helps surviving members of the victim's family gain fair compensation for their losses. Whether wrongful death has occurred as a result of medical malpractice or motor accident, we have a team of attorneys who have experience in handling wrongful death cases. Contact us to know more about us.