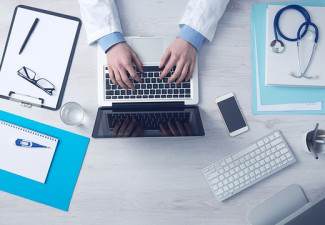 Because we at the Fitzgerald Law Firm handle medical malpractice cases throughout the country, we were particularly interested when BMJ Quality and Safety at the University of Michigan released findings of how individual states rank in regards to how they handle medical malpractice claims.
HOW THE STUDY WAS DONE
Researchers with BMJ utilized information from the U.S. National Practitioner Data Bank and American Medical Association. Specifically, researchers looked at malpractice cases between 2010-2014 nationwide and focused on details about activities that would result in action taken by state medical boards (fraud, negligence, substance abuse, etc.). Researchers then looked at the resulting penalties that were enforced.
FROM BEST TO WORST
Delaware, Kentucky and Ohio were deemed to have the highest rates of all disciplinary actions – meaning, those states came in at the top of the list among states with the most severe penalties.
The states with the lowest rankings? Connecticut, New York and Pennsylvania.
THE IMPORTANCE OF STATE MEDICAL BOARDS
The findings seem to clearly illustrate that, because there is no central overseeing governing body to monitor medical malpractice at the national level, there's a good bit of variation from state to state in terms of what standards physicians are held to.
For example, it's quite common to find that punishment for a specific violation could range from a fine in one state to loss of license in another.
GET CREATIVE WHEN RESEARCHING YOUR DOCTOR
One of the beauties of living in the digital age is the accessibility of information online. Because nothing is more important than your health, we urge you to not rely exclusively upon the word of a state medical board.
Verifying your physician's licensing and certification is simple enough; finding out about any previous issues with malpractice can be a bit more difficult. That's because in some cases it is up to the physician to report any such cases, and it's quite easy for a physician convicted of medical malpractice in one state to pick up stakes and move to another one.
Creative ways to further investigate your physician's background include Googling their names with the terms "medical malpractice" or "lawsuit." You can also visit physician-specific review sites like Vitals and Healthgrades.
FITZGERALD LAW FIRM HERE TO HELP YOU
If you feel that you've been a victim of medical malpractice, we want to talk with you about your options. We're known for our aggressive approach in making sure those responsible for medical malpractice are held responsible, and for the sensitivity we show our clients. Contact the Fitzgerald Law Firm today at 800-323-9900 for a free consultation.