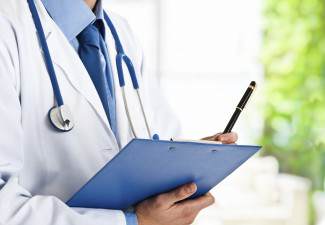 Lynn Magistrale of Lancaster, NY is used to fighting battles. She completed a tour of duty in Iraq with the U.S. Navy before going to bat for her country once again as an Air Force reservist. How surprising – and sad – it must be for Magistrale to find herself in the midst of her toughest battle because of a misdiagnosis at a medical facility operated by the U.S. Department of Veterans Affairs.
According to reports, Magistrale was given a clean bill of health after an exam at the VA Medical Center in Buffalo about five years ago. Merely a year later, she received the devastating news that she had cancer.
As if the complete whiff by medical personnel who missed the presence of cancer cells wasn't bad enough, Magistrale was misdiagnosed with endometrial cancer and referred to the Roswell Park Cancer Institute. There, she was told that the correct diagnosis was uterine cancer – prompting her to undergo a hysterectomy, which may have been unnecessary if the presence of cancer cells weren't missed during the original exam in Buffalo.
Throughout it all, Magistrale retired from active duty, resulting in a bureaucratic nightmare-come-to-life that now has collections agencies harassing her.
For active duty military personnel, medical bills are covered by a medical insurance provider. Once she was no longer active duty, Magistrale's medical bills were supposed to be picked up by the VA through the Civilians Health and Medical Program. Unfortunately, Magistrale's paperwork wasn't handled properly and bills – expensive medical bills – began coming in. The ones that she has not been able to pay have been turned over to collection agencies.
Why We're So Passionate About Protecting Rights of Victims of Misdiagnosis
Magistrale's story is a tragic one. We're so very grateful to her for serving our country. The nightmare that she is living is a telling example of the far-reaching consequences of a misdiagnosis.
We understand that medical personnel are all-too-human and we've no axe to grind against them personally. Rather, our fight is to make sure that a patient is properly compensated when medical misdiagnosis happen. We're passionate about this cause as misdiagnosis is among the most common forms of medical malpractice. In fact, 30-40% of deaths from malpractice are triggered by either a misdiagnosis or – as in Magistrale's case – a failure to diagnose.
Here at the Fitzgerald Law Firm, we handle malpractice cases nationwide. Even though medical malpractice laws are subject to vary from state to state, we have a comprehensive understanding of how all states address the subject. If you or someone you love has been misdiagnosed, we'd welcome the opportunity to talk with you. Contact the Fitzgerald Law Firm today at 800-323-9900 for a free consultation.