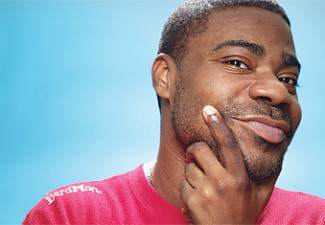 The fatal accident which injured actor Tracy Morgan has raised more awareness of the dangers of driving while drowsy.
On June 7, a semi-truck rear-ended a limo-bus carrying Tracy Morgan and four other men. The accident killed comedian James McNair and critically injured Tracy Morgan and three others. According to police, the semi-truck driven had been sleep deprived for more than 24 hours.
New Jersey is the first state to legally prohibit drowsy driving. In 2003, the state passed "Maggie's Law," a law which defines a motorist without sleep for more than 24 consecutive hours as a reckless driver. A driver who drives without sleep for more than 24 hours can be charged with vehicular homicide if he or she causes a fatal crash. This charge carries a penalty of up to 10 years in prison and a fine of $100,000.
In the Tracy Morgan case, the driver of the Wal-Mart semi-truck, Kevin Roper, 35, has been charged with vehicular homicide and four counts of assault by auto due to his reported "drowsy driving."
Morgan remains in critical but stable condition at Robert Wood Johnson University Hospital in New Brunswick.
Defining Drowsy Driving
According to the National Sleep Foundation, drowsy drivers number in the millions, with 60 percent of adults polling that they have driven drowsy at least once. At least 37 percent of adults admit to having fallen asleep at the wheel at least once.
The law recognizes that drowsy drivers demonstrate impaired judgment. They display slower reaction time, impaired coordination, and increased aggressiveness. According to Xue Ming, a sleep medicine doctor at Rutgers New Jersey Medical School in Newark, "when you are sleep-deprived for more than 24 hours, you need stronger sensory stimulation to maintain alertness… Sensory input such as light, noise and touch keeps people alert, but when there's little stimulation, the brain will drift into a full sleep state or a micro sleep, which can last from a fraction of a second up to 30 seconds. In this state, the person feels like he is awake — he might even still have his eyes open — but he is actually asleep."
Drowsy driving is a serious concern on the road. AAA reports that one in six fatal traffic accidents results from drowsy driving. When an accident occurs, those injured are left to face the hardships of recovery. Those injured due to the negligence of another, such as a drowsy driver, have legal options to potentially recover compensation for their damages. If you or a loved one has been injured due to a negligent driver, seek the help of the Fitzgerald Law Firm in New York. The personal injury lawyers of Fitzgerald Law Firm have extensive and diverse experience with personal injury law. Call the Fitzgerald Law Firm today for an initial consultation.