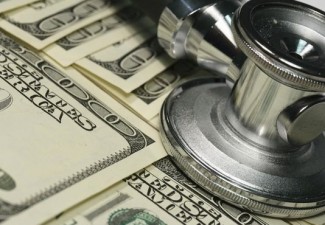 A New York City woman has apparently taken selfishness and bad parenting to a new level. On February 26, readers across the country read the stunning allegations of how Megan Mele of Queens used funds from her disabled daughter's medical malpractice settlement for the ultimate in self-indulgence.
According to reports, Mele was charged with second-degree grand larceny for taking more than $65,000 to treat herself to a host of extravagances, including liposuction, a trip to Disneyland and a tummy tuck. She faces 15 years in prison if convicted. 
The money originated from a medical malpractice case and was earmarked to help Mele's daughter, 11, who was born with significant nerve damage that prohibited her from having any movement whatsoever of her right arm. Mele sued St. John's Episcopal Hospital for the condition, and settled the case in 2007.
Per the settlement arrangements, the daughter was supposed to begin receiving payments after her 18th birthday. A bank account in her name was even established with just over $50,000 deposited to cover expenses for her care until then.
Instead, Mele forged a court order to obtain access to those funds, saying she needed the money for an operation for her daughter in San Diego. However, she quickly helped herself to $47,000 and boarded a plane for Disneyland. It's not known if she was accompanied by her daughter.
Don't Be Like Megan
We specialize in winning medical malpractice cases in New York and know that temptation often accompanies the awarded judgements. Regardless of how your settlement is structured, you need to surround yourself with financial professionals who can help you make the best decisions for your future.
If you feel that you have been a victim of medical malpractice, we welcome the opportunity to meet with you and discuss your options. Contact us at the Fitzgerald Law Firm today for a free consultation.