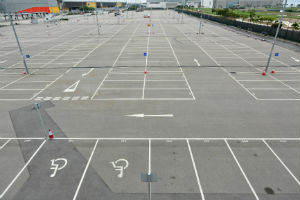 A freak accident in a Suffolk County parking lot claimed the life of a 21-year-old man, according to recent reports. The Patchogue man, who was identified as Rafael Acosta-Lemus, apparently fell off the trunk of a slow-moving Volkswagen and hit his head on the pavement. The car, driven by a 20-year-old man from Brentwood, was moving from one part of the parking lot to another. Acosta-Lemus was pronounced dead after being transported to a local hospital by rescue workers.
Falling Accidents Cause Serious Injury and Death
A fall, particularly one that occurs from a relatively short height, is not what most people think of as a serious accident. However, according to the National Floor Safety Institute, about half of all accidental deaths in the home are caused by falls, most of which occur at ground level rather than from an elevation. Falls also account for over eight million emergency room visits every year. This is 21 percent of all ER visits and the largest single cause of injuries seen in emergency rooms across the country.
While death is the most serious consequence of a fall, fractures can also be very serious and are present in about five percent of all falling accidents. Other injuries such as internal trauma, bruising, bleeding and scrapes are also common consequences of a fall.
Serious or deadly falls can occur at both ground level, as when someone slips on a wet floor and falls, and at an elevation as when someone falls off a ladder or down a flight of stairs. No matter how a fall occurs, if someone is injured through the negligence of another, the victim may be entitled to payment of compensation for medical bills, pain and suffering and lost wages.
What Should I Do If I Am The Victim of a Fall?
If you are the victim of a fall, it is important to seek immediate medical attention even if you do not believe you were injured. Some injuries such as whiplash can take days for symptoms to appear. Other injuries may worsen over time without medical treatment.
Once you have sought medical attention, be sure to talk to a personal injury attorney like those at the Fitzgerald Law Firm in New York. These experienced attorneys can help you understand your rights in any situation and find the best way of pursuing a personal injury case to recover damages.