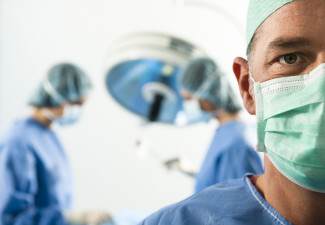 According to recent reports, New York Governor Andrew Cuomo wants to cut funding for the New York State Physician Profile website, saying that the information it provides can be found elsewhere on the web. Many consumers and patient safety advocates were surprised and angered by the proposal, saying that the government is making it harder for consumers to "shop smart for doctors."
"Lisa's Law" Database May Be Dismantled
In 1997, a routine operation at Beth Israel Medical Center in New York City resulted in the death of Lisa Smart, 30. A state investigation revealed that her surgery, an operation to remove fibroid tumors from her uterus, had been botched by two doctors. These physicians were determined to have provided negligent care. Surprisingly, one of the doctors was already on probation for professional misconduct.
The Smart family said that they were unaware of the doctor's record before the operation. This, along with many similar cases, led patient advocates to lobby for a program to allow patients and their families access to malpractice and other relevant background information on their doctors. This led to the creation of "Lisa's Law," legislation that required the state to set up a website providing access to this information. It was signed into effect in 2000.
Currently. the website only displays settlement payments on a doctor's profile if there have been three or more in the past 10 years. They also do not publish the first two settlements. The site also fails to show dollar amounts; instead, it shows if the payment is just average or below or above average.
Despite the fact that much of the information provided by the website is available for free on other sites, the information on the state's Physician Profile site is considered more reliable because doctors are required by state law to provide the information. Doctors who provide false or erroneous information can face charges of professional misconduct.
Do You Have A Medical Malpractice Claim in New York?
Since 1971, the Fitzgerald Law Firm in New York has offered the services of a team of personal injury and medical malpractice lawyers who have successfully helped numerous clients with their lawsuits. These attorneys stand up for the victims of medical malpractice and help them seek compensation for their damages.
To recover damages in a medical malpractice case, you must show that the doctor or healthcare provider was negligent and caused you harm. This is done by gathering evidence and through expert testimony by medical doctors. You must show that the provider failed to act reasonably or performed an act which led to your injury. This can be extremely difficult to do on your own. Speak with a personal injury attorney at The Fitzgerald Law Firm today to get the help you need to successfully build your medical malpractice case.