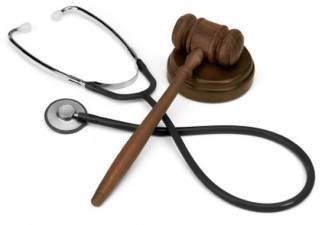 For several years now, the issue regarding medical malpractice lawsuits and payouts and their effect on the overall cost of healthcare has become increasingly political in nature.  Many have pointed to the verdicts and settlements obtained on behalf of injured patients or suddenly grieving families as one of the main reasons that the cost of healthcare has continued to rise.  As such, there have been several efforts made on both the state and federal levels to 'reform' tort law and to place limits on the amount of damages that can be recovered by way of these legal actions.
Despite all of the noise and all of the rhetoric that has been offered by politicians, there has been little in the way of tangible data that has been brought out to support these claims.  Recently, researchers at Johns Hopkins University decided to take a close look at the actual costs associated with medical malpractice payouts and to find out if these payouts did in fact lead to a rise in healthcare costs that are ultimately paid by consumers.  Hopefully the results of this study will bring about at least somewhat of an end to this argument.
The research team at Johns Hopkins conducted an exhaustive review of medical malpractice payouts worth more than $1 million across the United States.  They found that the total sum of all of these payouts was approximately $1.4 billion since 2004.  This $1.4 billion represents far less than 1 percent of all of the medical expenditures recorded in the United States.  Therefore, the researchers concluded that these payouts do not have an effect on the costs of healthcare that patients are forced to handle.
The study also found that defensive medicine, whereby doctors will order tests and take other steps out of fear of being sued for malpractice, constitute approximately $60 billion in costs during that time.  In addition, the study found that:
The age of the doctor involved did not matter with regards to medical malpractice payouts.
37 percent of these large payouts involved doctors who had previously been involved in the payout of a settlement or damages to patients.
The claims that were paid out for more than $1 million represented one-third of the total amount of payouts made to patients between 2004 and 2010.
The study concluded that if there is to be some type of reform to be made, it should focus on defensive medicine and not the limiting of large claims being filed and awards of damages being obtained.  The study also called for additional analysis of everyday medical practices for several reasons to find out why and what could possibly trigger the filing and pursuit of these large claims.
People who are injured or killed because of medical mistakes should have the right to pursue damages, and those damages should not be artificially limited in amount.  Obviously, serving as New York medical malpractice lawyers does not lend itself to objectivity, but people we have represented for 42 years for this reason have suffered immensely and they deserve the opportunity to obtain justice.  If you or someone you love has been harmed in this manner, contact The Fitzgerald Law Firm today to schedule a free initial consultation.