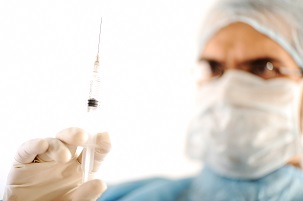 A woman and her husband have filed a $22 million medical malpractice suit against a medical center for permanent damages caused by problems with anesthesia.
Cases like this are not as unusual as you might think. In this issue, we'll talk more about what led to this lawsuit, and talk about the dangers of anesthesia.
The Case at a Glance
The woman went into surgery to repair a shinbone fracture. During the anesthesia process, a laryngeal mask airway was placed in her throat. It was left there for 31 minutes after the conclusion of the surgery.
Immediately afterward, the woman was unable to speak above a whisper, had difficulty breathing, aspirated liquids and solids, and experienced a persistent dry throat.
She was eventually diagnosed with permanent paralysis of her left vocal cord. This led to her termination as a senior counsel at a law firm.
Warnings About Anesthesia Go Unheeded
Manufacturers of the anesthesia mask used in the surgery had previously stated that the product should not be used on patients who are obese or have gastric reflux.
The woman has both conditions.
Anesthesia Problems That Can Lead to Malpractice
While generally regarded as safe, administering anesthesia is a delicate procedure that can result in devastating consequences if done incorrectly.
A study from the German Medical Association revealed that the worldwide death rate from improper anesthesia procedures is on the rise.
According to their information, one in 20 patients worldwide will die from problems with anesthesia.
Causes of anesthesia errors include – but are not limited to:
Improper dosage amount
Failure to monitor patient and equipment
Defective equipment
Failure to recognize and act upon complications
Prolonged sedation
The Fitzgerald Law Firm: Specializing in Anesthesia Malpractice
For more than 40 years, the Fitzgerald Law Firm has handling claims resulting in multi-million dollar verdicts and settlements nationwide. For one client, we were able to secure $94.8 million in damages, the largest verdict in the nation at that time.
If you feel you have experienced medical malpractice in any form, we want to talk with you about your options.
Call 800-323-9900 for a free consultation.