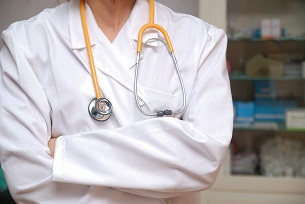 Hugh Laurie may have gotten high praise for his portrayal of an often rude and difficult fictional doctor in the television show "House," but a study from researchers at Vanderbilt University has found that real-life doctors who act the same way may pose serious problems for the patients and co-workers.
In this issue, we'll talk about the study.
What The Researchers Found
The Vanderbilt researchers focused on complaints from 32,000 patients against doctors at seven academic medical centers. After honing in on the doctors with the most complaints, the researchers then looked to see if their patients had experienced complications within 30 days of their medical procedures.
The result? 14% of those patients were more likely to have a post-surgery problem than other patients.
How Can Rude Behavior Lead to Medical Malpractice?
According to the Vanderbilt study, rude behavior on the part of the doctor may affect the outcomes of patients in a host of ways.
For example, doctors who behave rudely or are short with their patients may act the same with their operating room team members. This can possibly lead to distractions and low morale among the medical team, and open the potential for otherwise preventable medical errors.
Speaking with the Chattanooga Times Free Press, Dr. Helen Kuroki of CHI Memorial Hospital said, "As physicians, we rely on nurses and other colleagues to watch our patients closely. If a nurse feels that she/he has been treated rudely, she is less likely to report a problem or share it with colleagues."
If You Experience Medical Malpractice, Call The Fitzgerald Law Firm
Here at The Fitzgerald Law Firm, we're aggressive and relentless in making sure that those who have been victimized by medical malpractice are made whole again.
If you feel that you are a victim of medical malpractice, we welcome the opportunity to speak with you. Contact the Fitzgerald Law Firm today for a free consultation. Our number is 800-323-9900.