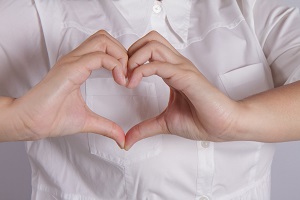 A stunning new report says that general practitioners routinely miss telltale signs of cardiovascular (heart and blood vessel) disease in patients seen on an outpatient basis. In many instances, the patient was misdiagnosed even if signs pointing to cardiovascular trouble were present.
In this issue, we'll talk about what's going on.
What is cardiovascular disease?
It's an umbrella term for diseases or conditions that affect your heart. It includes blood vessel conditions; heart rhythm issues (arrhythmia); and heart defects that have been in place since your birth.
What did the study find?
With results published in The Joint Commission Journal on Quality and Patient Study, the research focused on more than 250 medical malpractice cases that have since closed and consisted of patients whose general practitioner failed to identify or diagnose cardiovascular disease.
Even though some of the patients would eventually be correctly diagnosed with cardiovascular conditions like myocardial infarction, they instead were diagnosed with conditions that were less severe, like esophageal reflux.
What was the consequence of the doctor making the wrong diagnosis?
According to the report, in many cases the patients went on to suffer more severe injuries than other medical malpractice cases.
Is misdiagnosis confined to cardiovascular conditions?
No, they are not. As we reported in a previous entry, another study that generated tons of national media buzz revealed the ongoing crisis of misdiagnosis in the U.S.
The gist of that study? About 12 million U.S. adults seeking medical care are misdiagnosed each year. That's 1 of every 20 people who visit the doctor.
In that research, the authors wrote that while "it's unknown how many patients will be harmed from diagnostic errors, our previous work suggests that about one-half of errors have the potential to lead to severe harm."
This news is troubling for so many reasons. Among them is the fact that doctors and medical personnel are trusted to understand multiple diseases and conditions in order to provide the appropriate treatments.
Are You a Victim of Medical Malpractice? The Fitzgerald Law Firm Can Help You Receive Fair Compensation

If you have been the victim of medical malpractice, you've got enough on your mind. We can help you recover fair compensation to off-set lost wages, mounting medical bills and other expenses.
For a free consultation, call The Fitzgerald Law Firm; our number is 800-323-9900.