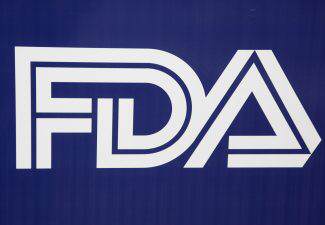 12 U.S. hospitals – including well-known ones in New York, Boston and Los Angeles – completely whiffed on their responsibility to report patient injuries or deaths caused by medical devices. That's the stunning news from the Food and Drug Administration (FDA) in a report.
What are hospitals required to do in reporting problems with medical devices?
Federal law is very clear that hospitals have exactly ten (10) days to report serious injuries that are potentially caused by medical devices to the manufacturer. The manufacturer then has 30 days to file a report with the FDA.
If a death is potentially caused by a medical device, the hospital must notify the FDA as well as the manufacturer.
What hospitals were found to have not complied with rules?
Some of the hospitals that were found to have lapses in their reporting include:
New York-Presbyterian Hospital
Cedars-Sinai Medical Center (Los Angeles)
The Ronald Reagan UCLA Medical Center (Los Angeles)
Massachusetts General (Boston)
You can see the full listing of hospitals that failed to report.
Were these the only hospitals that didn't file reports?
Not likely.
Dr. Jeffrey Shuren of the FDA's Center for Devices and Radiological Health said, "We believe that these hospitals are not unique in that there is limited to no reporting to the FDA or to the manufacturers at some hospitals. (We found) hospital staff often were not aware of, nor trained to comply with, all of the FDA's medical device reporting requirements."
Why is it important to report problems with medical devices?
Simply put, reporting issues or potential problems with medical devices can save lives.
According to the FDA's report, a patient at Huntington Memorial Hospital (Pasadena, Calif.) died from complications from cardiac arrest and an infection caused by a duodenoscope – which is inserted down a person's throat during use.
FDA investigators found that the patient's infection was likely related to 14 other infections known to have been caused by contaminated duodenoscopes.
"This death was not reported to the FDA and the manufacturer," said the FDA investigator.
A spokesperson for the hospital said, "We have taken steps to ensure rigorous compliance going further."
If you've experienced medical malpractice, call The Fitzgerald Law Firm
The FDA report goes beyond the word "disturbing." Anytime a medical facility, doctor or nurse does not follow through with established protocol, lives can be in danger.
If you feel that you have experienced medical malpractice, call us here at The Fitzgerald Law Firm.
The first consultation is always free, and our number is 800-323-9900.