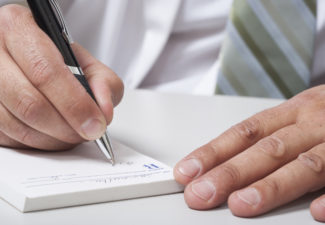 The structure of a medical malpractice settlement for a family whose child suffered permanent brain damage shows how such awards can be arranged to ensure long-lasting care.
We'll talk about it in this issue.
The Case at a Glance
The child's father – a U.S. Air Force officer – and his wife brought the suit against the federal government for the inaction by three Naval Hospital Jacksonville doctors.
According to the suit, the doctors failed to order a cesarean section (C-section) delivery despite of obvious signs of fetal distress over the course of several hours. Their inaction lead to the child developing permanent brain damage.
Terms of the Settlement
Documents filed in Florida federal court show a $5 million settlement between the federal government and the child's parents.
Rather than a lump sum payment, here's how the settlement is structured:
$1.59 million paid up front to the family
$3 million allocated for purchase of annuity that will provide monthly payments of $7,600 for the duration of the child's life
Another $4,500 when the child turns 18 that will continue through the duration of his life
Four payments of $35,000 to the child's mother beginning in 2034
$129,000 to child's father in 2033
While what happened to the parents' child is tragic, the way they've had the settlement structured is smart. Because the payment has been structured in a certain way, they know precisely how much will be paid and at what times. There's no chance of decreased payments because of poor investment decisions.
Call The Fitzgerald Law Firm If You Feel You've Experienced Medical Malpractice
If you've experienced medical malpractice or feel that you have, get in touch with the skilled team at The Fitzgerald Law Firm. Collectively, we've secured well over $1 billion on behalf of our clients.
Our number is 800-323-9900, and the first consultation is always free.