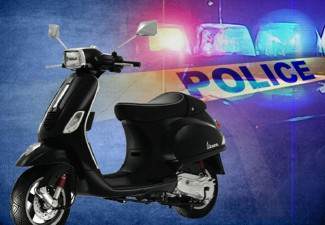 A man driving a Vespa scooter suffered critical injuries when he was hit by an SUV on New York's Upper East Side, according to recent reports.  The 29-year-old victim was ejected from his scooter on Fifth Avenue when he collided with an SUV that was making a left turn from East 85th Street.  He struck a tree and was taken to Cornell University Medical Center.  One passenger in the SUV was also treated for minor injuries.
Scooters, Bikes and Pedestrians
Cars are not the only vehicles on NYC streets.  There are also a multitude of scooters, bicycles and other wheeled vehicles as well as numerous pedestrians.  In order for everyone to remain safe, all drivers, no matter what vehicle they have, must be considerate of others on the road.
Unfortunately, this is not always the case.  Some drivers are just in too much of a hurry to yield the right-of-way.  They may also unintentionally or intentionally violate traffic laws such as observance of signals and signs.  When this happens, these drivers may cause serious accidents that result in injuries to innocent people.
The Inequity of Scooter/Car Crashes
When two drivers collide, there is always a chance that at least one will be injured.  However, the chances for injury are much higher when someone is riding a scooter or a bike and is hit by a car.  Scooters are simply smaller, lighter vehicles and do not afford the protection that most cars have, such as a roll cage, air bags, seat belts and a metal frame.
In fact, the chances that a pedestrian, bicyclist or scooter rider is going to be injured in a crash with a full-size vehicle are 1.5 times higher on any given trip.  This means that every time a scooter rider ventures out, he or she is running a greater risk of injury than those who are driving vehicles.
While scooter riders, bicyclists and others run a greater risk of injury, they may be able to collect compensation if they are hurt.  The law supports the rights of these users to share the highways with cars, so if a car driver is negligent, he or she may be held accountable for the injuries caused.
If you have been in an accident involving a scooter or other means of transportation, call the lawyers at Fitzgerald Law Firm in New York today for a free consultation about your case.