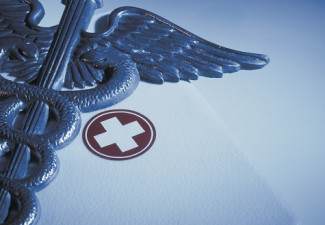 The driver of a Yonkers garbage truck may have crashed into a building due to a medical condition, according to recent reports.  The worker suffered some type of medical episode and drove the truck off Nepperhan Avenue into the Yonkers Union Car Service dispatch building.  The driver was trapped the vehicle while a fuel leak was noted.  Rescue workers extricated the victim and neutralized the fuel threat.  The dispatch area was completely destroyed, threatening to put 60 people out of work temporarily.
The driver was held for observation at Jacobi Medical Center.  City inspectors are looking at the structural integrity of the building to determine if the workers can return in the near future.
Medical Issues and Vehicle Accidents 
Heart attacks, strokes, diabetic and epileptic seizures and other types of medical emergencies are sometimes the cause of car accidents.  While it is not the victim's "fault" that he or she has a medical emergency, there are cases in which the victims are held responsible for the accident due to failure to monitor or control and existing medical condition.
For example, if a victim has diabetes and refuses to control the condition with diet and medication, he or she may be found negligent if there is a subsequent accident due to a diabetic episode.  In such a case, the driver's insurance company might have to pay the victims' medical bills and other expenses.
However, it is not uncommon for insurance companies to attempt to deny such claims based on the idea that the driver was not at fault.  In these cases, the victims may need the help of a personal injury attorney in order to recover compensation for their expenses.
What Types of Compensation May I Collect?
If you have been the victim of a vehicle accident, there are several things you may claim in a personal injury lawsuit, including:
Medical expenses. Your medical expenses, including hospital and doctor visits, medication, therapy, medical supplies and other costs, may be recoverable under a personal injury claim.
Property damage expenses. You may be able to collect compensation for damage to your vehicle or your personal property.
Pain and suffering. You may be entitled to payment for your mental anguish and physical pain.
Lost wages. If you miss work due to your injuries, you may be entitled to payment of your lost wages and benefits.
Call the attorneys at Fitzgerald Law Firm in New York today to find out more.