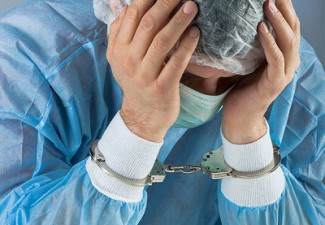 According to recent reports, the number of medical malpractice claims filed against hospitals owned by the City of New York increased in 2015.  Until 2013, medical malpractice payouts had remained relatively stable for a decade, according to the New York City Comptroller's Office; now, however, claims rose nationally 4.7 percent in 2013, 4.4 percent in 2014 and by nearly five percent in New York City in 2015.
Eleven of the hospitals in New York City are owned by the City Health and Hospitals Corporation, the country's largest municipal healthcare provider. 
Bellvue saw one of the biggest increases, from 57 to 80, while Coney Island claims increased from 31 to 43.  Harlem claims decreased from 34 to 28, while North Central Bronx claims decreased from 22 to 6.
Tort reform has affected the number of claims filed in neighboring states such as Pennsylvania.  However, after an initial drop in malpractice suits, the states that have implemented tort reform are once again seeing an increase, suggesting that this national trend has nothing to do with the difficulty in proving malpractice.  Instead, the numbers seem to suggest that there are actually more malpractice events than in the past or that people are becoming more educated about what constitutes malpractice.
What Is A Malpractice Claim?
A malpractice claim is one in which the victim was injured during the course of healthcare treatment.  Malpractice includes a wide range of injuries caused by a healthcare provider such as a doctor, nurse or staff member at a hospital or clinic.
Common malpractice injuries include:
Surgical errors. Many errors that are made during surgical procedures can have long-term detrimental effects on the victims.  Sometimes victims are not even aware that an error has occurred until they become very ill.
Wrong medication. Giving a patient the wrong medication can result in serious injury.  Medication errors include those in which a doctor prescribes the wrong drug and those in which the patient is prescribed one drug but given another.
Wrong diagnosis. While not every illness can be easily diagnosed, doctors are expected to use a high level of skill and knowledge in assessing a patient's condition.  When doctors fail to diagnose obvious diseases and injury results, malpractice may have occurred.
If you believe you have been injured due to medical negligence, contact the personal injury attorneys at Fitzgerald Law Firm in New York for help.