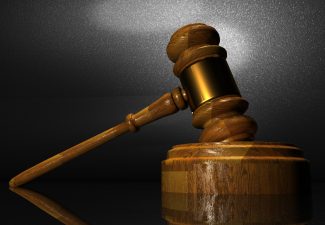 For more than 40 years, the medical malpractice team at The Fitzgerald Law Firm has been successfully handling birth injury cases. During that time, we've helped many children with autism, cerebral palsy, seizures, learning disabilities and a host of other conditions.
With this blog, we'll take a broader look at birth injury lawsuits as a whole, and the greater good that often comes from them.
Legal Lingo: Defining a Birth Injury
Before we take one step further, it's important to make sure we're all on the same page with clarification on exactly what a birth injury is. This is important because a common defense attorney strategy is to argue that your child merely has a birth defect rather than a birth injury.
A birth defect refers to a child genetically predisposed to having a certain condition. A birth injury, on the other hand, is a specific injury that occurs during birth and leads to a disability in an infant who is otherwise healthy.
How Birth Injury Lawsuits Can Help
It's perfectly normal for parents to feel somewhat reluctant to file a birth injury because of a host of reasons, like stress and a natural parental instinct to protect their child from any unwanted attention.
But with many birth injuries comes a necessity for highly complicated – and expensive – life-long medical treatment. To that end, a birth injury lawsuit can go a long ways in helping a family recover damages for a host of things, including:
Costs of rehabilitation, therapy and specialized medical equipment
Compensation for potential future lost wages due to the child's medical condition
Medical expenses – past, current and future
Pain, suffering and emotional distress
Birth Injury Lawsuits Can Actually Prevent Future Medical Negligence
While it's typical to put doctors on a pedestal, it's important to remember that they're only human. If a doctor has a tendency to hurt infants, a birth injury lawsuit against them can prevent the same thing happening to other children and their families.
How Do I Start a Birth Injury Lawsuit?
Because most birth injury lawsuits may take a while to settle – from several months to possibly several years – the first order of business is to make sure your child is receiving the treatment he or she needs.
Remember, medical expenses – past, current and future – can be recovered when the case is settled.
Because compiling data is a crucial aspect of any birth injury lawsuit, it's important to find an attorney who is skilled about the intricate court and legal processes.
For example, here at The Fitzgerald Law Firm, our approach is to:
Undertake an intense and comprehensive investigation of your child's medical history and all records related to the pregnancy
Consult with pediatric neurologists for their expertise testimony
Attempt to identify the cause and time of the birth injury
Recover compensation if it's found that the injury could have been avoided
Call The Fitzgerald Law Firm if Your Child Has Experienced a Birth Injury
Even though our offices are based in New York, The Fitzgerald Law Firm is proud to fight on behalf of children throughout the U.S.
Call us for a free consultation. Our number is 800-323-9900.