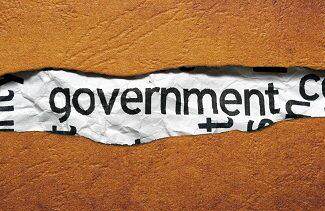 A mother who was seven months pregnant when she arrived in the U.S. will be paid $290,000 in a settlement she reached with the federal government. The settlement was reached mid-trial as the mother sought damages for a shoulder injury caused to her newborn.
In this issue, we'll talk about the specifics of the case.
The Case at a Glance
The mother was diagnosed with gestational diabetes during her care at a federally-funded health facility. As she entered her 39th week of pregnancy, her induction was ordered by a doctor, and a certified midwife assisted with the delivery.
Medical personnel made note that the infant had "decreased movement of the right arm, no movement of the left arm, and facial bruising."
What They Claimed in Court
In her complaint, the mother maintained that her infant's shoulder injury – a brachial plexus injury – was the result of the midwife's negligence in the delivery. Because the midwife was working for a federally funded health facility, the mother – a Honduran citizen – maintained that the U.S. government was responsible.
She cited the Federal Tort Claims Act to back up her claim.
She specifically claims that the midwife used "excessive force and improper delivery techniques" during the procedure. The mother also maintains that the midwife failed to estimate the infant's weight and the likelihood of a difficult delivery.
In response, the federal government argued that the mother did not meet the "burden of proof" of demonstrating any direct link between the care provided and the injury to the infant's shoulder.
Settlement Reached
Mid-way through the trial, both parties notified the judge that they had reached the settlement for $290,000. The judge approved, saying that it was "in the best interest of the minor."
Call The Fitzgerald Law Firm if Your Child Experienced a Birth Injury
If your child experienced a birth injury, we want to talk with you about your options. We'll investigate your case and aggressively pursue compensation to help cover medical treatments, in-home care, rehab, surgery and other needs.
The first consultation is always free, so call The Fitzgerald Law Firm at 800-323-9900.