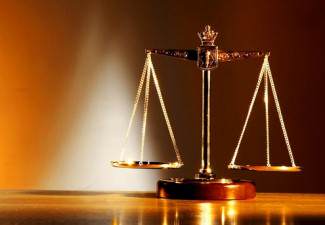 When people see stories regarding birth injury lawsuit verdicts or settlements in the media, many of them react strongly to the raw amounts involved with these sums that are to be paid to plaintiffs. That's because many of them are worth several million dollars, and while any multi-million-dollar result is a lot of money, if a person thinks about what's really involved with these situations many would soon see that these sums are necessary to protect families from total financial devastation. Given the cost of medical care in the United States these days, many birth injuries will lead to several million dollars in costs solely for ongoing healthcare.
That situation was once again brought into the public eye in recent days when news broke of a settlement between a family and the Wexner Medical Center at The Ohio State University. The family was provided with a settlement of $5,250,000.00 and the case involved what was alleged to have been a negligent decision by the doctor who was overseeing the birth of the child who was badly injured as a result of this decision.
The mother of the injured child went to the hospital in labor, and a decision needed to be made as to whether or not that mother should give birth by way of a C-section. However, the plaintiffs in the lawsuit allege that the doctor took too long in making this decision and that as a result the child lost his supply of oxygen. That loss of oxygen led to a serious brain injury to the child, and he was born the next morning with extreme deficiencies.
Sadly, this story is all too common. Too many children suffer drastic injuries because of what may seem like 'common' mistakes, and the families of these children are put into extremely difficult situations where they are forced to provide non-stop care for those who need it. For instance, the child in this case will never be able to take care of himself and he requires care on a 24/7 basis. He needs repeated sessions of rehabilitation and observation and he is not able to feed, dress or clean himself.
Children who suffer brain injuries at birth often face this type of a difficult life. They will never be independent and they will never be able to be left alone even for a few minutes. In many situations, this requires professional help in the home and work to be done in the home so that it's set up for the children and the workers to be able to function. Over the course of decades, this can quickly lead to several millions of dollars in costs.
We have been serving families as New York medical malpractice lawyers since 1971, and we have seen many instances where a family is turned on its head because of a mistake made by a doctor during the birth of a child. These families need this compensation in order to survive financially. If you or someone you love has faced this situation, contact The Fitzgerald Law Firm today to schedule a free initial consultation.