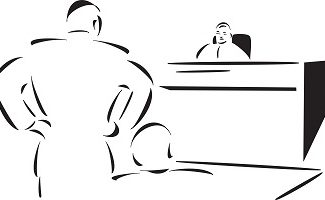 A Brooklyn couple has been awarded $26 million – more than twice what they sought – in a medical malpractice incident that led to one of their twin daughters losing her life and the other with significant health challenges.
Another interesting aspect of the case is that the couple had entered into a "high-low" arrangement with the defense attorneys.
In this issue, we'll talk about the case, including the details of a high-low agreement.
The Case at a Glance
While the twin girls were conceived through in vitro fertilization, the mother began showing indications of preterm labor merely 21 weeks into the pregnancy.
On two separate occasions, the mother reported to Maimonides Medical Center with complaints of cramping and spotting, but she was sent home without instructions by medical residents (doctors-in-training), who later said they were inundated by requests from a busy emergency room.
A week later, a sonogram confirmed that the mother's cervix had shortened from 3 centimeters to 1 centimeter.
The twin daughters were eventually delivered premature and weighed about 1.5 pounds individually. One daughter, Madelyn, died from an infection just one month later. Although Aleigha survived, she is deaf, unable to speak and is experiencing kidney failure.
What could the hospital have done?
It was established during the month-long trial that there are certain forms of therapy that can either help or delay labor. For example, rest and hormones could have possibly erased some of the risks of delivery in the case above.
What is a high-low agreement?
Think of a high-low agreement as a sort of insurance for both the plaintiff and defendant against a jury decision that may be extreme in one way or another. In other words, the plaintiff is assured of receiving a minimum and the defendant's obligation has been capped.
If someone in your family experienced a birth injury, call The Fitzgerald Law Firm
Our bodies are never more vulnerable than during the birthing process. When something goes wrong, it can easily lead to a lifetime of consequences – which can be incredibly expensive – for the child and the parents.
That's why you should rely on the knowledge of a skilled team like the Fitzgerald Law Firm, medical malpractice and birth injury lawyers in New York with experience handling cases throughout the country.
Call us for a free consultation. Our number is 800-323-9900.