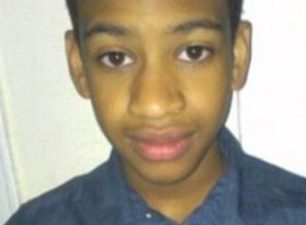 A Queens family has reached a $2.7 million settlement with New York City over the disappearance and death of their autistic child.
The Case at a Glance
In a previous blog, we shared news about growing momentum at the legislative level behind Kevin and Avonte's Law. Already approved – unanimously – by the U.S. Senate, the bill will help to prevent wandering or elopement often experienced by children with autism.
The family of Avonte Oquendo – one namesake for the bill – are the ones who recently reached the settlement with NYC.
In 2013, the 14-year-old Avonte slipped out of site while in public school in Queens. Surveillance cameras captured him as he walked from the school. A grueling three months later, his body was found in the East River.
The $2.7 million settlement comes in response to a wrongful death lawsuit brought against the City by the parents.
In the suit, the parents accused the New York Department of Education (DOE), the NYPD's School Safety Division and a host of school employees of negligence for failing to monitor exit doors and for not specifically looking out for Avonte, whose history of wandering had been made known to school officials.
In a statement, Avonte's mother said, "No amount of money can ever heal the pain or somehow lessen the loss. I can only hope that the DOE and the City will take the sorely needed steps to properly care for all of the students, especially the ones with special needs."
The Fitzgerald Law Firm: Fighting for the Rights of Those With Autism
As we said in our previous blog, we'll keep an eye on the progress of Kevin and Avonte's Law.
The dangers of escape or wandering off by children with autism is very real, and we hope that Avonte's case is a wakeup call for officials charged with keeping children safe.
If your child developed autism, we want to speak with you about your legal options.
Call The Fitzgerald Law Firm for a free consultation at 800-323-9900.