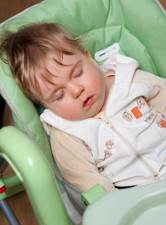 Autism spectrum disorder is a condition that has exploded in prevalence in the United States in recent years, and given that so many children are being diagnosed with some form of autism, more and more entities of different types have been working to learn more about the condition. Many experts estimate that autism can be caused by different factors that include environmental problems and by genetics. One company has recently formulated a test that looks towards genetic markers to determine what exactly is wrong with children who may have autism but who definitely have suffered from developmental delays.
Below you will find a brief overview of this genetic test that has been used by families who were hoping to obtain a specific diagnosis so that they could put together a more detailed protocol of treatment and therapy. You will also find information regarding how many children with autism contract this condition because of factors other than genetics. Anyone whose child has been diagnosed with autism that could have resulted from a medical mistake needs to obtain the advice of experienced New York medical malpractice lawyers as soon as possible.
The Genetic Test for Autism
A company in Utah known as Lineagan, which works within the field of bio-tech, has recently put out a test for pediatricians to use that helps to determine whether a child has some form of autism. The test looks at specific genetic markers to determine whether a child has autism or some other disorder, and it has been used to help families understand what went wrong after parents have noticed that their children have been suffering from developmental delays.
The test is used as much to determine whether children have autism or some other medical problem, and some insurance companies are beginning to cover the test that is administered by doctors. However, many experts are cautioning that this is not a test that is without its own potential problems, as there is still a potential for false-negatives and other confusing results.
Autism and Genetics
In recent years, different studies have looked at how autism is contracted by children. Many of those studies estimate that approximately 70 percent of children with some form of autism suffer from some type of genetic deficiency or malformation. However, many of these studies also state that the remaining percentage of children with autism contract it due to some environmental factor.
One of these environmental factors can be the loss of oxygen during the birthing process. Any loss of oxygen at this critical juncture can badly if not permanently harm brain tissue, and children suffer for a lifetime as a result. If your child has been diagnosed with autism and you believe it was the result of a mistake made by medical professionals during the delivery process, you need to seek the help of New York medical malpractice lawyers who have been standing up for the rights of families for more than 40 years. Contact The Fitzgerald Law Firm today to schedule a free initial consultation.