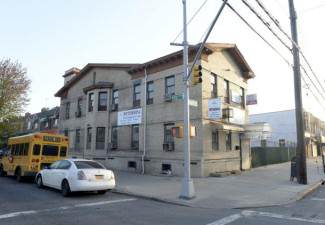 Three Brooklyn church members, including one teenager, were killed in a van crash that occurred in upstate New York while they were on a religious retreat, according to reports. The van was carrying five men and two teenage boys from Bethesda French Seventh-Day Adventist Church, located in Flatlands, to Ellenville's Honors Haven Resort. As the van entered Route 209 in Wawarsing, it was hit by a tractor-trailer.
Two men in their 30s and a teen, all of whom remain unidentified pending notification of family, were killed in the crash. Two others were airlifted to the hospital and are said to be in serious condition. The trucker and the other passengers suffered minor injuries.
Tractor-Trailer Crashes Include High Death Count
While tractor-trailers make up a very small percentage of vehicles on the road, they account for a relatively high percentage of fatal accidents. Additionally, most of the death in a semi-truck crash come from occupants of other vehicles, not the truck driver or truck passengers.
According to the Department of Transportation, about 98 percent of all serious semi truck crashes result in at least one fatality. At least 22 percent of all truck accidents result in some type of injury, even for accidents that are considered "minor." Further, about two-thirds of all big truck accidents occur during daylight hours and on rural roads rather than on major highways.
Those who are injured in a semi truck accident may be entitled to payment of their medical bills and other expenses, but it may be difficult to collect this money. Trucking companies are often reluctant to admit the fault of their own drivers. Additionally, trucking companies may try to cut corners by failing to maintain vehicles as required by law. Truck drivers may be encouraged to skirt regulations regarding rest breaks. All of these issues can lead to a complicated legal battle for payment of damages.
Fighting Trucking Companies for Your Rights
If you have been injured in a trucking accident, contact the experienced personal injury attorneys at the Fitzgerald Law Firm. We are ready to work with you to protect your rights and fight for compensation for your injuries. Our professional and seasoned personal injury lawyers may be able to help you collect evidence that can be used to maximize your claim against the trucking company. Call today for a free consultation about your case.