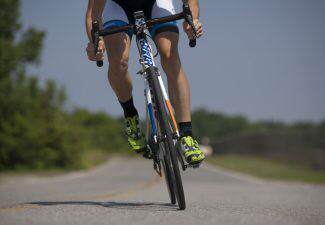 A jury has awarded a bicyclist $28 million after being hit and permanently injured by a valet driver.
We'll talk about the case in this issue.
The Case at a Glance

The victim was hit when the valet driver – using an illegal route to return vehicles and park others at another location – smashed into his bike. The injuries suffered by the victim include a traumatic brain injury, shattered hip, broken bones and more.
When the case went to trial, his medical bills were estimated at the time to already be over $420,000. Those costs are expected to mount significantly as he has already undergone three (3) different surgeries and five (5) more have been scheduled.
Owner of Business Knew Drivers Were Taking Illegal Routes
The victim's lawyer successfully proved to the jurors that the company owners were very much aware of their drivers' habit of regularly using illegal shortcut routes but did nothing about it.
In other words, the company owners didn't direct the drivers to take the shortcuts; they just didn't correct them.
Victim Must Get Accustomed to New Life
The victim, in this case, was once an avid bicyclist, logging more than 200,000 miles over the course of his life.
Now, however, he must completely abandon the sport he loves because he's simply no longer able to make the lower body movements since the incident.
If You've Been Harmed by the Negligence of Someone Else, Call The Fitzgerald Law Firm

If you feel that you've been injured because of someone else's negligence, it's very important that you speak with an attorney skilled in personal injury law so that you're properly compensated for lost wages, medical bills, etc.
The first consultation is always free, so call The Fitzgerald Law Firm at 800-323-9900.