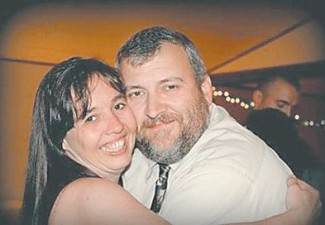 Police arrested a man on July 25th in Ray Brook, N.Y. after a crash that claimed the lives of two people. Lake Placid Police say that Trever J. Sisto, a 20-year-old from Fort Covington, drove with complete disregard to anyone's safety as he travelled at high speed down the wrong lane of Route 86 as he was being pursued by officers. State Troopers were called to the scene at 1:30 p.m. after a reported hit-and-run and spotted the truck heading westbound. When he came into Ray Brook, his Ford F-150 pickup truck collided with a Honda Fit. The pickup and Honda both came to a stop on the north side of the highway.
Emergency services went to the scene and Sisto was immediately taken into custody as he had not suffered serious injuries. The three people in the Honda were not so lucky. The driver, James E. Barney, 42, was pronounced dead at the scene by the Essex County Coroner. Emily Barney, 11, the daughter of James Barney, was in the back seat and suffered serious injuries. She had to be extricated by Lake Placid and Saranac Lake Fire and Rescue along with the two people in the front seat. Emily was then airlifted to Fletcher Allen Medical centre where she remains in serious condition. Kim Barney of Potsdam was in the front passenger seat and was taken to Adirondack Medical Centre before being airlifted to Fletcher Allen where she was pronounced dead.
Before Sisto got into the collision, police said he was carrying three "underage children" in his car, but let them out at a fast-food restaurant before driving away. He was also involved in several accidents prior to the collision and was known to drive in a reckless manner. He was charged with fleeing the police, driving under the influence of drugs and reckless driving.
Collecting Damages in a Car Accident Case
In most car accidents, at least one driver is at fault. If the driver is behaving recklessly, he or she may be liable for damages caused by the accident, including the payment of medical bills and pain and suffering.
At The Fitzgerald Law Firm, we understand that if you have been involved in a car accident it can leave you feeling shocked and angry because your injuries are not your fault. Our years of experience in dealing with auto accidents can help if you are trying to recover compensation for damages or medical bills. Visit our website to book a free consultation or call our toll free number to start getting your life back on track with the help of one of our experienced auto accident lawyers.