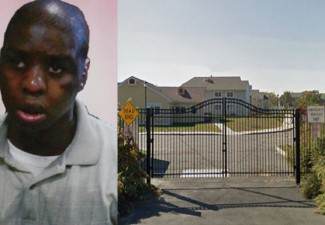 The death of Rasheen Rose, 33, a mentally disabled man who resided at Fineson Developmental Center in Queens, New York, has come under scrutiny after it became clear that not only was the man restrained by employees but that the facility sent the dead man's sister an $11.67 million bill for his care.
According to reports, Rose became "expressionless" and died after being restrained. One year after his death, his sister Shaniece Luke initiated a wrongful death suit against both the facility where her brother resided and against the New York Office for People with Developmental Disabilities based on allegations that the facility did not provide proper care.
After filing the lawsuit, Luke received a request for $11.67 million of medical compensation for costs that had been paid for by Medicaid. This amount was requested to cover 10 years of medical treatment for her brother.
The New York Medical Examiner determined that the Rose's death was a homicide. The Examiner informed the office of the district attorney of their findings four months following Rose's death. A representative for the New York City Police Department said that detectives did not discover evidence of criminal behavior but did not close the case.
Luke claims that there was a history of mistreatment from her brother's aides. She asserts that on one occasion, three staffers restrained her brother as additional staff simply observed. It is unknown how much Luke is requesting in reparations as part of a federal lawsuit.
Legislators Speak Out About The Disabled
Assemblyman Harvey Weisenberg, an activist for the disabled, states that the request that Luke repay the cost of her brother's care was in reprisal for publicizing the case. He also asserts that it is shameful to seek such tremendous reimbursement from an individual whose loved one died as a result of abusive treatment.
Attorney Aaron DePass replied to the monetary request from Luke, stating that "Rasheen Rose did not receive care remotely associated with the amount of money collected by OPWDD for Rasheen Rose over the 10-year period… It is clear that the quality of care he received does not warrant any payment for services whatsoever."
The Fitzgerald Law Firm, P.C., can represent you if you have lost a loved one due to negligence on the part of another. Contact the Fitzgerald Law Firm in New York to learn how you can seek compensation for a loved one's wrongful death.