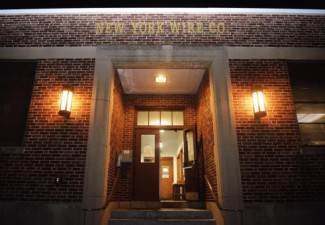 The York County Coroner has released the name of an employee who was killed in an accident at New York Wire Co. in Spring Garden Township. According to the report, 63-year old Stanley Foller was killed when a large spool of wire weighing several thousand pounds fell on his chest.
The coroner described the incident as an industrial accident and concluded that the employee had died of asphyxiation. Officer Mike Grada of Spring Garden Township police confirmed the report. According to officials, both the Spring Garden Township police and the federal Occupational Safety and Health Administration will be investigating the incident.
Work-Related Deaths and Compensation for Families
Unfortunately, accidents in the industrial field are not uncommon. According to the Occupational Safety and Health Administration, there are four top causes of death in the industrial field, including:
Falls
Being struck by an object
Being caught between objects
Electrocutions
When an employee dies in an accident at work, the surviving family members have legal avenues available to them to seek compensation for their loss. Of course, no lawsuit will ever replace a lost loved one. However, compensation can help pay for funeral costs and for the loved one's lost income.
Workers' compensation laws prevent workers who have been injured from suing their employees in court. In return, workers are compensated out of an insurance fund into which the employer pays. This type of arrangement relies on a no-fault environment, meaning that negligence does not need to be established.
If the employee dies, the rules do not necessarily change. In New York, the employer would pay compensation to the surviving family members. However, if the family does not feel that the available compensation is enough or that someone other than the employer is responsible for the death, they can consider suing a third party as opposed to the employer. If another employee was acting negligently or a piece of equipment was faulty, the family could file a wrongful death suit and seek compensation against that party.
Filing a Wrongful Death Case in New York
If you have lost a loved one in a workplace accident, speak with the experienced wrongful death attorneys at the Fitzgerald Law Firm in New York. We have over 40 years of experience aiding surviving family members in seeking compensation for the loss of their loved one. Our legal team can help you gather evidence and determine if negligence was a factor. If so, we can help you build a solid wrongful death case, calculate damages and seek them in a settlement or court ruling. Do not wait to call the knowledgeable wrongful death attorneys at the Fitzgerald Law Firm for help with your case.