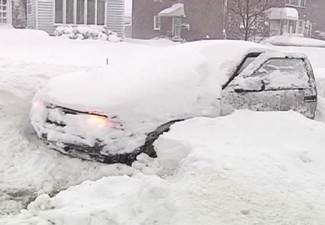 The recent cold snap that gripped New York has resulted in numerous auto accidents, some of them serious, according to recent reports. Westchester County saw a mix of rain, sleet and snow that resulted in at least three accidents with injuries.
First, the southbound section of the Saw Mill River Parkway was closed after a serious accident in Eastview near Exit 23. While details were unavailable as to the cause of the accident, the Parkway remained closed while police investigated the crash, which appeared to have caused serious injuries to at least one person. The Saw Mill River Parkway was also closed for another accident near Exit 34 and traffic was slowed for a rollover crash near Exit 5A in Yonkers.
Other accidents, such as one on I-84, I-684 and Route 202 caused delays as well. In each case, icy roads or low visibility was named as a culprit along with excessive speed, failure to yield and other driver errors.
Car Accidents Still Primary Cause of Personal Injury
While many people each year are injured by defective products, slip-and-fall accidents and other causes, car accidents remain a primary issue and the most common reason for the filing of a personal injury lawsuit. More lawsuits are filed over car accidents than any other type of injury, and personal injury attorneys are involved in many of these cases, helping the victims stand up for their rights and recover compensation for their medical bills and other expenses.
According to the National Highway Traffic Safety Administration, there are approximately 5.5 million traffic crashes in any given year. These accidents will cause about 33,000 deaths and 2.2 million injuries. Your chances of being injured in any given car accident, therefore, are around 40 percent.
What Can I Do If I Am Injured In A Car Accident?
If you are injured in a car accident, there are several things you should do immediately. First, seek medical attention; do not ignore your injuries. Next, collect all the information you can about the crash, including witness names and statements. Finally, contact a personal injury attorney as soon as possible, even if you have not completed your medical treatment or gotten all the information about your accident.
The Fitzgerald Law Firm in New York is ready to work with you on your accident case to be sure that you have the legal advice you need to protect yourself and possibly recover damages for your injuries.