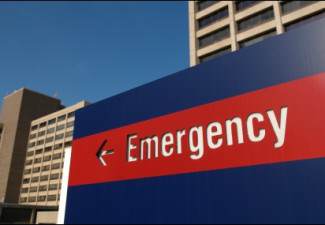 With all of the changes that have been taking place with regards to healthcare and how it is delivered in the United States, every different aspect of the current healthcare system has been analyzed closely by at least one entity.  One such aspect – emergency care – has been the primary outlet for some people who needed medical help for many years.  The new laws are supposed to change all of that, but in the meantime the American College of Emergency Physicians has continued to delve into the quality of care provided in emergency rooms.
Specifically, the group has recently released its 2014 'report card' that analyzes the quality of emergency care in each state and then ranks them accordingly.  New York finished relatively high at 13th out of the 51 jurisdictions included in the report.  A link to the report card can be found here, and several different components that exist within the administration of emergency care were measured.  These components included:
Access to emergency care
Quality & patient safety environment
Medical liability environment
Public health & injury prevention
Disaster preparedness
New York's overall grade – a C – remained unchanged from 2009.  However, its ranking improved from 21st to 13th as other states dropped in the report.  The states that finished in the Top 10, in order, include:
Washington, D.C.
Massachusetts
Maine
Nebraska
Colorado
Pennsylvania
Ohio
North Dakota
Utah
Maryland
The states that ranked from 42 through 51, or at the bottom, included:
Louisiana
Alaska
Alabama
Illinois
Michigan
Kentucky
Montana
New Mexico
Arkansas
Wyoming
In the specific, individual state analysis, New York was given strong grades for its public health/injury prevention and its disaster preparedness.  It was given mediocre grades in terms of its access to emergency care and quality/patient safety.
The report card actually ripped New York for its medical liability component, giving it an F.  The report stated that the state has the highest number of medical malpractice awards per 100,000 people in the country.  While this may seem like a negative in some respects, it could be seen as a positive from different perspectives.  Doctors and medical facilities need to be held accountable for the harm that they inflict because of negligence.
Overall, this report should mean to New Yorkers that they live in a relatively safe place when it comes time to obtain emergency medical care for whatever reason.  The quality of care is generally good and the laws are such that if something goes wrong, people do have the legal rights and options available to pursue and ultimately to recover compensation for the losses that are inflicted.
If you or someone you love has been harmed during the course of receiving medical care, you need to stand up for your own legal rights.  Seek the help of New York medical malpractice lawyers who have been fighting for the rights of clients for more than 40 years.  Contact Fitzgerald & Fitzgerald today to schedule a free initial consultation.