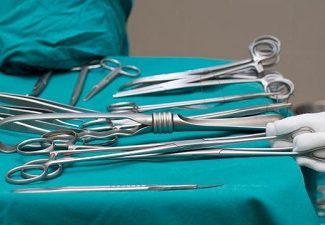 A 3-year-old girl has been awarded $9.6 million for a brain injury sustained during her delivery due to doctors waiting too long to deliver her via Cesarean section.
Background on the Case
Last October, a U.S. District judge ruled that the attending physician waited too long to perform a C-section – even though there was evidence that the infant's heart rate was deteriorating and that the mother would not be able to deliver vaginally.
The judge – who also awarded $250,000 to the mother as compensation for emotional distress during delivery – said that the little girl will most likely never be able to walk, talk or take proper care of herself.
As of now, she remains unable to see, suffers from seizures and is fed via a feeding tube inserted into her stomach.
Dangers of Waiting Too Long to Deliver Child Via C-Section
Because medical professionals have established timelines for what is considered a normal labor, an expectant mother is considered to be "on the clock" as soon as she's admitted to hospital.
If certain aspects of the labor are delayed or stalled, it's up to the medical staff to determine a plan of action.
Actually prolonging the labor, which seems to be what occurred in the case above, can make the infant and mother vulnerable to serious health risks, like oxygen deprivation in the child's brain, hemorrhaging and permanent injury for the mother, and more.
If Your Child Has Disabilities Stemming From Birth Injury,
Let The Fitzgerald Law Firm Fight For You
We've successfully handled birth injury cases for more than 40 years, and have secured well over $1 billion collectively for our clients.
When you retain The Fitzgerald Law Firm for such a case, we will:
Thoroughly investigate your child's medical history
Consult with pediatric neurologists
Attempt to identify the cause and time of the birth injury
Seek to recover compensation from those who are responsible if it's determined that the injury could have been avoided
If your child developed autism, cerebral palsy, seizures, learning disabilities or other conditions, get in touch with us here at The Fitzgerald Law Firm for a free consultation.
Our number is 800-323-9900.